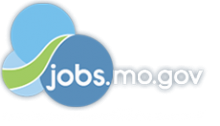 Job Information
LMI Aerospace

Machinists-Nights & Weekend Shifts

in

Washington

,

Missouri
Who we are:
LMI Aerospace, Inc. is a leading supplier of structural assemblies, kits and components, and a provider of design engineering services to the commercial, business and regional, and defense aerospace markets. LMI fabricates, machines, finishes, kits, and assembles machined and formed close tolerance aluminum, specialty alloy, and composite components. LMI also provides engineering and program management services, supporting aircraft product lifecycles from design to fleet support via complete turnkey engineering solutions.
Position Summary for Machinist
Operates computer numerical control machines and conventional machines to fabricate parts. Loads parts in machine, cycles machine, detects malfunctions in machine operations such as worn or damaged cutting tools. Run production lots, communicate with co-workers regarding productions runs, and maintains safe, organized and clean work environment. In all actions supports LMI's Quality Policy, Mission Statement and other LMI policies and procedures by supporting our commitment to total customer satisfaction, quality products and services, lean processes, continuous improvement, on-time delivery, safety, teaming, individual accountability and respect for people.
Our Washington, MO site currently has openings on the following shifts:
Nights: Monday through Thursday, 4:18p – 2:18a
Weekends: Friday through Sunday, 5:00a – 5:30p
Responsibilities for Machinist
Load/unload parts on CNC machines to support maximum spindle utilization time

Inspect and monitor parts as they are completed on the machine.

Deburr and blend all parts that are machined

Perform daily maintenance on machines including: maintaining fluid levels, emptying chips, wiping down machine to remove coolant, dust and debris.

Maintain an organized clean and safe work environment.

Required Skills/Competencies for Machinist

Math skills to perform basic calculations

Read and interpret blue prints

Demonstrate attention to detail

Ability to read measuring equipment (Calipers/Micrometers)

Able to communicate verbally and written
Education Required for Machinist
Must have a high school diploma or equivalent.
Experience Required for Machinist
2 Years' experience with CNC machining or Enrolled in Machining Program at a Technical College desired
In order to comply with U.S. government regulations applicable to this position, all applicants must be either a U.S. citizen, lawful permanent resident of the U.S. as defined in 8 U.S.C. 1101(a)(20), or a "protected individual" as defined by 8 U.S.C. 1324b(a)(3).
Physical/Work Requirements
Ability to sit for extended periods, working at a desk and/or attending meetings.

Use various computer and office equipment as well as be able to move throughout the office and manufacturing area in order to talk/hear or otherwise communicate with employees, management, customers, vendors, and others.

Noise level in the work environment ranges from quite to loud.

Employee will be required to wear Personal Protective Equipment (PPE) when working on the plant floor.

This job description is only a summary of the typical functions of the job, not an exhaustive or comprehensive list of all possible job responsibilities, tasks, and duties. The responsibilities, tasks, and duties may differ from those outlined in the job description and other duties, as assigned, may be required. This document does not create an employment contract. Employees of the Company are employed on an "at will" basis and may be terminated at any time.
LMI is an equal employment opportunity employer. Consistent with applicable law, LMI provides access and opportunities to those with disabilities. This includes providing reasonable accommodation to individuals with disabilities and disabled veterans who seek to access the company's online application system. If an applicant is unable to fully access the online application system, LMI will provide a reasonable accommodation. Applicants with disabilities may contact us at 636-916-2400 for assistance accessing the on-line application system. Callers should have a detailed description of the requested accommodation, their name and preferred method of contact ready for LMI's Human Resources Department. LMI will make every effort to respond within two (2) business days. This phone number is not for the general submission of application materials.
LMI is an E-Verify Employer.
LMI is an Equal Employment Opportunity/Affirmative Action/Disability/Veterans Employer
LMI is a world-class leader in designing, building and manufacturing aerospace structures, systems and components for commercial, business and regional, and military aerospace customers. We employ more than 2,000 engineering, manufacturing and testing experts in 19 locations throughout the United States, Mexico, and Sri Lanka. Our integrated team approach and full life cycle of capabilities enable our employees to take advantage of a wide range of opportunities for career growth within our organization.