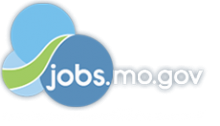 Job Information
Collaborative Strategies Inc.
Senior Engineering Manager

in

Washington

,

Missouri
SENIOR ENGINEERING MANAGER
Position Announcement
Do you excel at balancing technical skills with people skills?
Are you excited about driving innovation in industrial automation?
Are you ready to serve as the critical link between operations, customers and vendors?
Are you eager for a key leadership role in a growing, employee-owned company?
…If so, then join our team!
For close to 50 years, Melton Machine & Control Company ("MMCC") has developed a reputation of integrating and building the best automated welding systems in the world. MMCC prides itself on its consistent ability to design and deliver precise solutions to complex problems. Our applications are integrated in a variety of customer industries, ranging from automotive to agriculture. In 1985, MMCC elected to become employee-owned, and our continued achievements are a direct result of our dedicated and talented employee-owners who are committed to client success. MMCC has recently broken ground on a 315,000 square foot facility, which will double our capacity to deliver the most reliable, high-quality automation solutions. Learn more about us at www.meltonmachine.com
To facilitate our growth and expansion, MMCC is seeking an innovative Senior Engineering Manager to provide the leadership to successfully forward the company's strategic objectives. Our ideal candidate brings a passion not only for manufacturing and integrating but also has a hands-on desire to drive industrial design and leadership skills to guide our dedicated Mechanical and Controls Engineering departments. This key leader will partner with all departments, advance engineering strategies and serve as an internal and external resource to customers and vendors alike. Based in Washington, Missouri, just outside St. Louis, the Senior Engineering Manager will lead an expansive and highly skilled team of engineers and be an integral contributor for innovation and growth at MMCC.
This leadership role will serve as a key member on MMCC's management team and will frequently partner with MMCC's executive leadership team. Reporting to the Vice President of Operations, MMCC's Senior Engineering Manager will be responsible for:
DEPARTMENTAL LEADERSHIP & ENGINEERING STRATEGY: Develop and implement engineering strategies in support of company growth objectives and integration design requirements for a highly demanding client mix. Establish and implement best practices for departmental staffing, technology, equipment, drafting and design, and policies. Embrace an entrepreneurial leadership spirit and lead and promote MMCC's culture of continuous improvement.

DESIGN EXCELLENCE, MANUFACTURABILITY & INTEGRATOR INNOVATION: Partner closely with operations to assess and refine integration processes for customer programs and engineering process improvements. Oversee scheduling and forecasting to ensure commitment to lead times. Develop and maintain a risk assessment process that will ensure designs meet established safety requirements. Participate as a key leader in crafting technical solutions for customer needs, utilizing concurrent engineering processes.

BUILD RELATIONSHIPS WITH INTERNAL & EXTERNAL STAKEHOLDERS: Provide internal thought leadership while serving as both expert and educator as well as hands-on consultant to internal stakeholders across all departments. Develop close relationships with customers and suppliers to ensure quality standards align with expectations. Participate in client and supplier meetings, and ensure support is provided to the Sales department to facilitate quotes and quick resolution of open customer issues.

INSPIRE A HIGH-PERFORMING & COLLABORATIVE TEAM: Provide accountability, oversight and optimum design collaboration between the Controls and Mechanical Engineering departments. Recruit, train, evaluate and develop the engineering team. Develop and maintain departmental goals, staff competencies and provide access to professional development opportunities. Foster a lean culture through use of best design practices, standards, libraries, and other departmental efficiencies.
Location: This position is based at MMCC's corporate offices in Washington, Missouri.
Compensation Package: MMCC is proud to offer competitive compensation including bonus opportunity tied to mutually-agreed upon annual goals, as well as a robust benefits package. Enrollment in company ESOP program will be in accordance with company policy.
Qualifications include:
Minimum of 10+ years progressive engineering experience, including team leadership within a machine design and/or industrial manufacturing environment required.

4-year degree in Mechanical and/or Electrical Engineering required.

Strong knowledge of industrial automation and/or robotic project development required.

Demonstrated expertise with manufacturing and complex machine and assembly design. Knowledge of design parameters for converting performance-based requirements into working fabrication drawings a must-have. Ability to interpret and adjust technical product requirements in compliance with customer expectations and industry specifications required.

Demonstrated knowledge of total quality and lean manufacturing principles and an ability to utilize these principals to improve cost and cycle time reductions.

Strong software skills, including proficiency in Microsoft Office, including MS Word, Excel, Project, and PowerPoint. Working knowledge of ERP/MRP software preferred.
Other Skills & Abilities include:
Excellent verbal, written, and presentation communication skills. Strong interpersonal skills and the ability to build rapport with internal stakeholders and external constituents.

Demonstrated ability to work within and to motivate diverse teams with aggressive goals in a fast-paced dynamic environment with a multi-disciplinary team.

Must have confidence to express opinions and propose new ideas. Superior listening and probing skills are expected.

Customer-service oriented with a high level of integrity. Demonstrated ability to work with both technical and non-technical clients and colleagues.

Strong financial, organizational, and project management skills required.
Name Linked: Melton Machine & Control Company
External Company Name: Collaborative Strategies, Inc.
External Company URL: http://www.getcollaborative.com/
Street: 6350 Bluff Rd