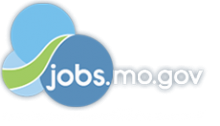 Job Information
Adecco Staffing

Production Supervisor

in

Wentzville

,

Missouri
Adecco is currently assisting a local client in their search to fill a Production Supervisor job in Wentzville, MO . Apply now if you meet the qualifications listed below!
Additional Details:
Type: Full-Time
Length: Temp-to-Hire
Pay: $28 -$30/HR Based on experience
Shift/Hours: Sunday - Thursday nights, Saturdays as scheduled
10:30pm - 6:30am CST
Summary:
Supervision of manufacturing personnel and operation, assuring that quality, safety, productivity, schedule and delivery goals are met on a daily basis. Ensure production employees have the necessary training, tools and equipment to perform a quality job within allotted time periods.
Responsibilities for this Production Supervisor job include:
Ensure manpower is at optimum levels, including vacation scheduling, and adjust schedule as necessary in case of material or people shortages. Ensure that production is taking place in a timely and orderly fashion.

Be fair and consistent when dealing with all people, policies, contract, discipline, etc. and treat people with respect.

Train and develop subordinates; mediate conflicts (listen, coach, mentor..) quality standards.

Ensure that parts produced are correct and labeled properly, meeting all quality standards.

Ensure a safe working environment, and that employees are using safe working methods (including rotation).

Provide current, up-to-date schedule to operators.

Ensure inter-and intra- shift and department communication (internal customers, suppliers, scheduling, etc.) and keep operators informed.

Improve and maintain housekeeping.

Accurately complete time cards. Assure overtime equalization. Account for all scrap and lost time.

Monitor maintenance needs, write work orders, coordinate repairs as needed.

Knowledge of machines, fixtures, tools, and ability to advise, set up and make minor adjustments as necessary.

Demonstrate applicable processes for training purposes as required.

Knowledge and communication of all emergency procedures.

Liaison with planner as to inventory levels of material/finished product.

Maintain production records, and supply time and attendance records to HR.

Lead and participate in problem solving meetings.

Special projects as assigned

Carries out assigned functions described in Policies, Procedures, and Quality Manuals.

Make recommendations, plans and suggestions that promote continuous improvement throughout the organization.

Supports and Participates in Team Facilitator activities.

Follow systems for TS16949 and ISO14001

Qualifications for this Production Supervisor

The qualified candidate should possess 3-5 years production / plant management experience in a manufacturing union environment

Excellent verbal and written communication skills, demonstrate ability in maintaining positive employment relations, maintain a high level of integrity, excellent organizational and PC skills.

Bachelor' degree is desired but not necessarily required

Lear is an Equal Opportunity Employer

Why work for Adecco?

Weekly pay

401(k) Plan

Skills Training

Excellent medical, dental, and vision benefits

IMPORTANT: This job is being recruited for by Adecco's National Recruitment Center, not your local Adecco Branch Office. To be considered for this position, you must use the "Apply with Adecco" button to submit your resume.

The Adecco Group is a global leader in HR services. Our group connects over 700,000 associates with our business clients each day through our 6,600 offices in over 70 countries and territories around the world. We offer employment opportunities at any stage in your professional career. Contact us today to discuss available contract and direct hire positions. Adecco Group provides one of the most comprehensive benefits packages in the industry to contract workers to include Holiday, 401(k), Insurance Benefit Plans

Equal Opportunity Employer Minorities/Women/Veterans/Disabled

Adecco will consider qualified applicants with arrest and conviction records for employment
Equal Opportunity Employer/Veterans/Disabled
To read our Candidate Privacy Information Statement, which explains how we will use your information, please
The Company will consider qualified applicants with arrest and conviction records
Equal Opportunity Employer Minorities/Women/Veterans/Disabled